There are several things we could do. However, we believe in optimizing our time & energy to provide 3 amazing services at affordable prices.
Build
We build awesome websites that are modern, user-friendly, designed for conversion and made for scale. We can redesign your current "not so great" website or build a new, from the ground up web presence.
Maintain
We offer a monthly maintenance plan that keeps our clients sites updated, optimized, backed up, protected and secure. We also provide monthly reports helping you understand your site traffic and page views. 
Grow
We offer ongoing SEO services based on the keywords of your choosing in order to help you rank up on Google and get found in the scary, confusing, shady world of SEO. (Search Engine Optimization)
We love working on all sorts of projects. Here's one we launched recently. Or you can check out our full portfolio.
Resound Church Denver
Resound Church Denver is a local church located just north of Downtown Denver. Like a lot of churches, when it came to their website, they never really received much help to achieve their mission as an organization. When it came to partnering with Resound Church Denver we knew that we wanted to provide not just a great website but an amazing experience. Find out more.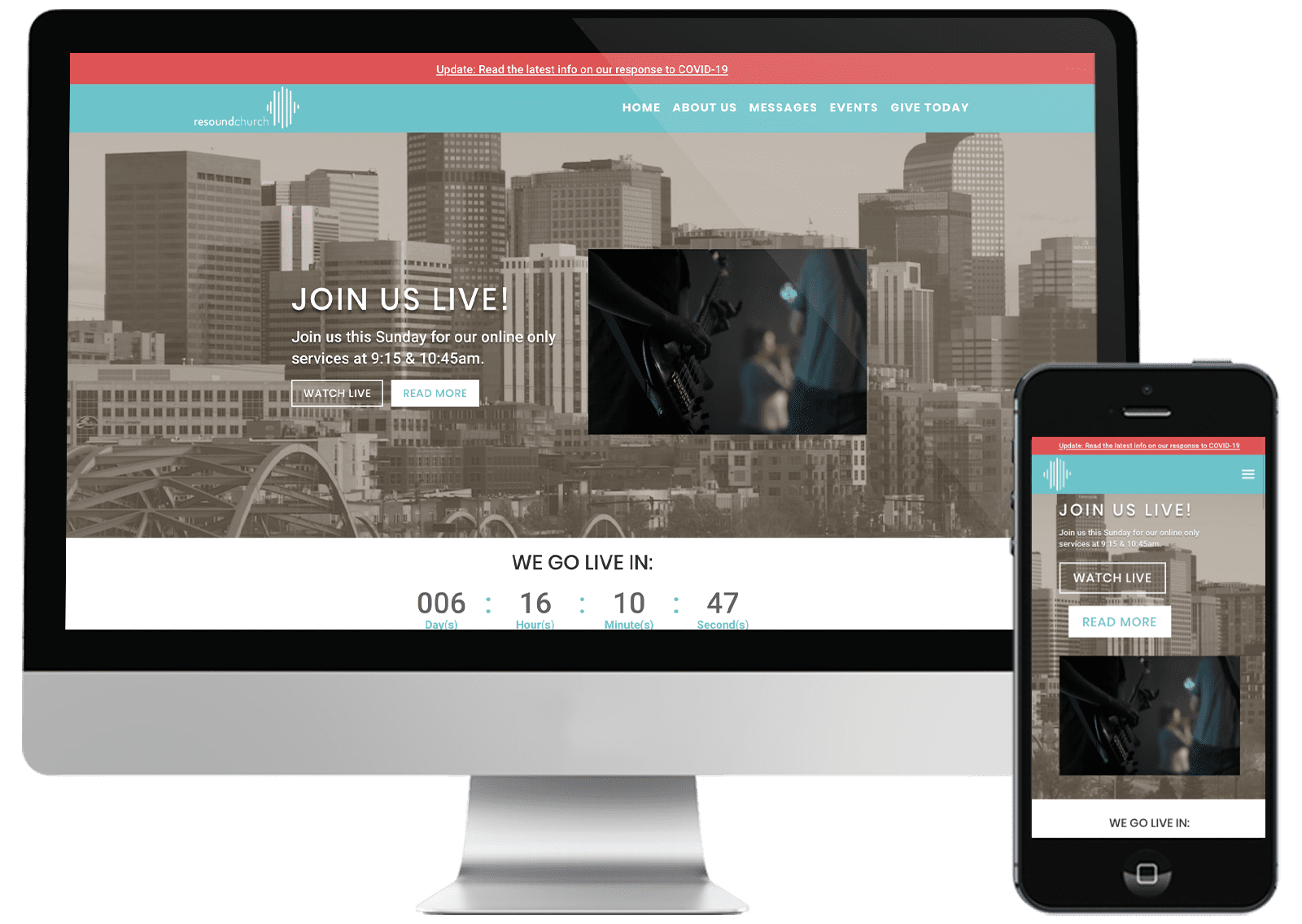 I'm glad I found Cody…His ideas keep coming for improvements and he's kept his focus on what we wanted