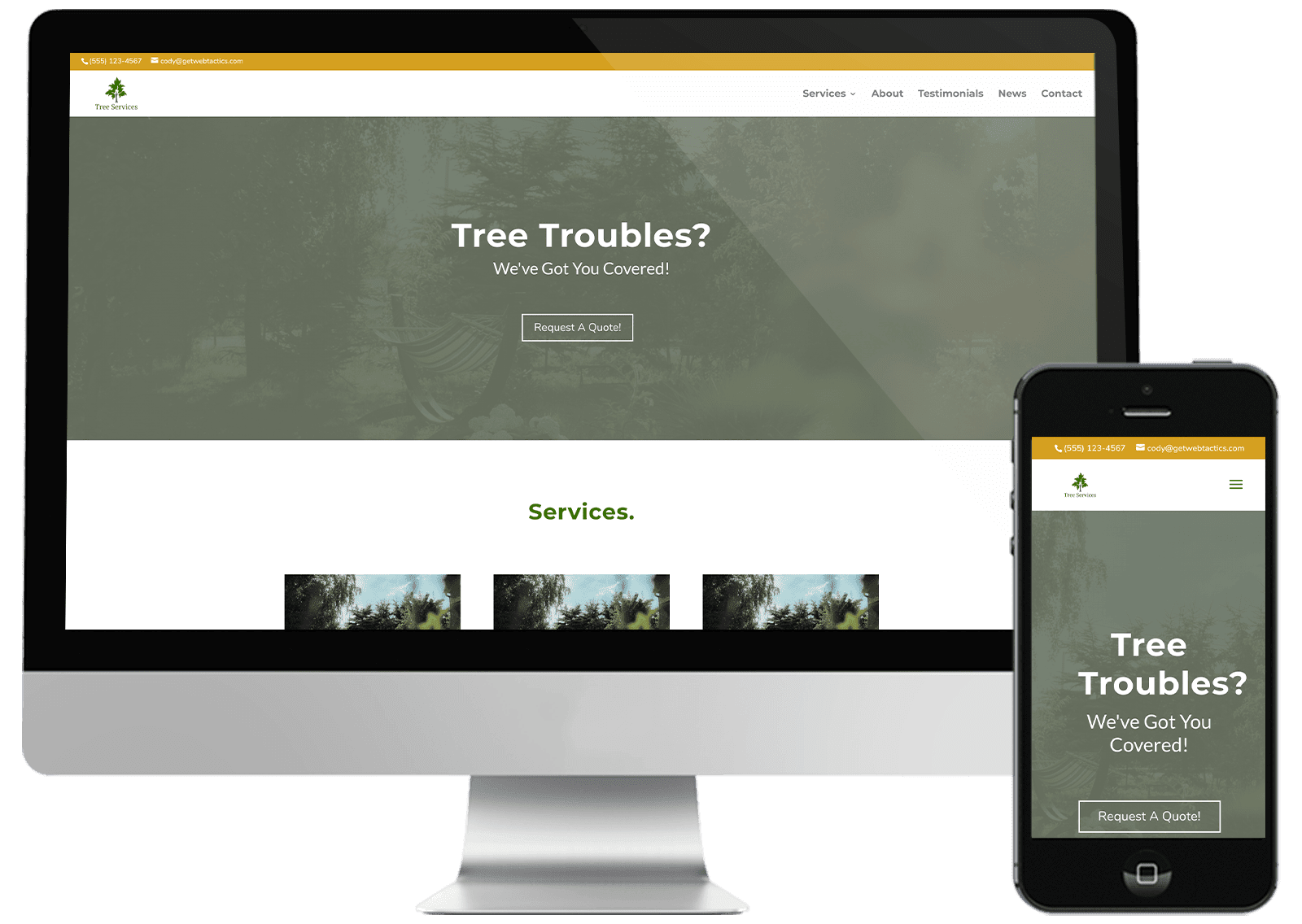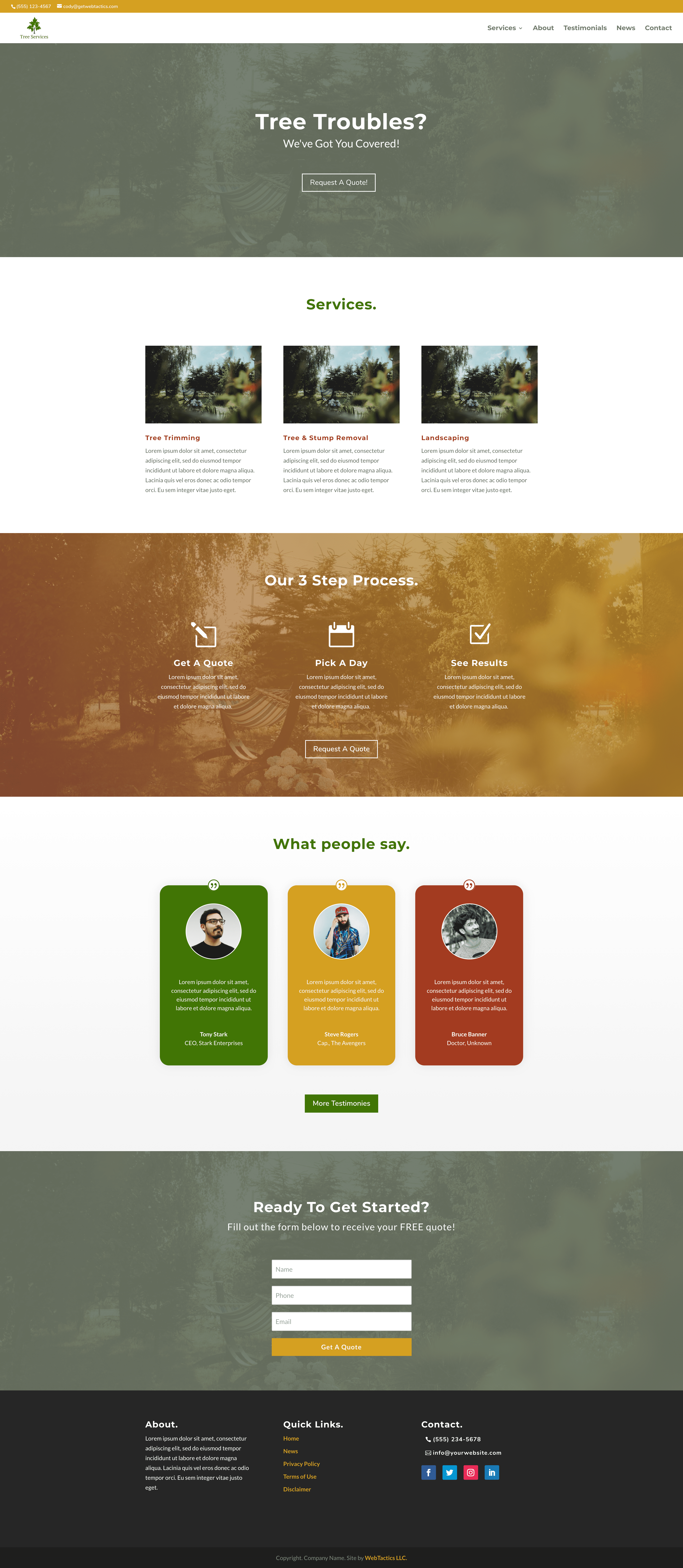 Tree Services - Demo Site
This website was created as a demo to showcase our work. The website is built mobile ready and may be purchased by those looking for a website on a low budget. Contact us for more information.
Services
This Is A Demo Site
Does your website work for you?
Click get a quote to find out how we can help increase conversions.