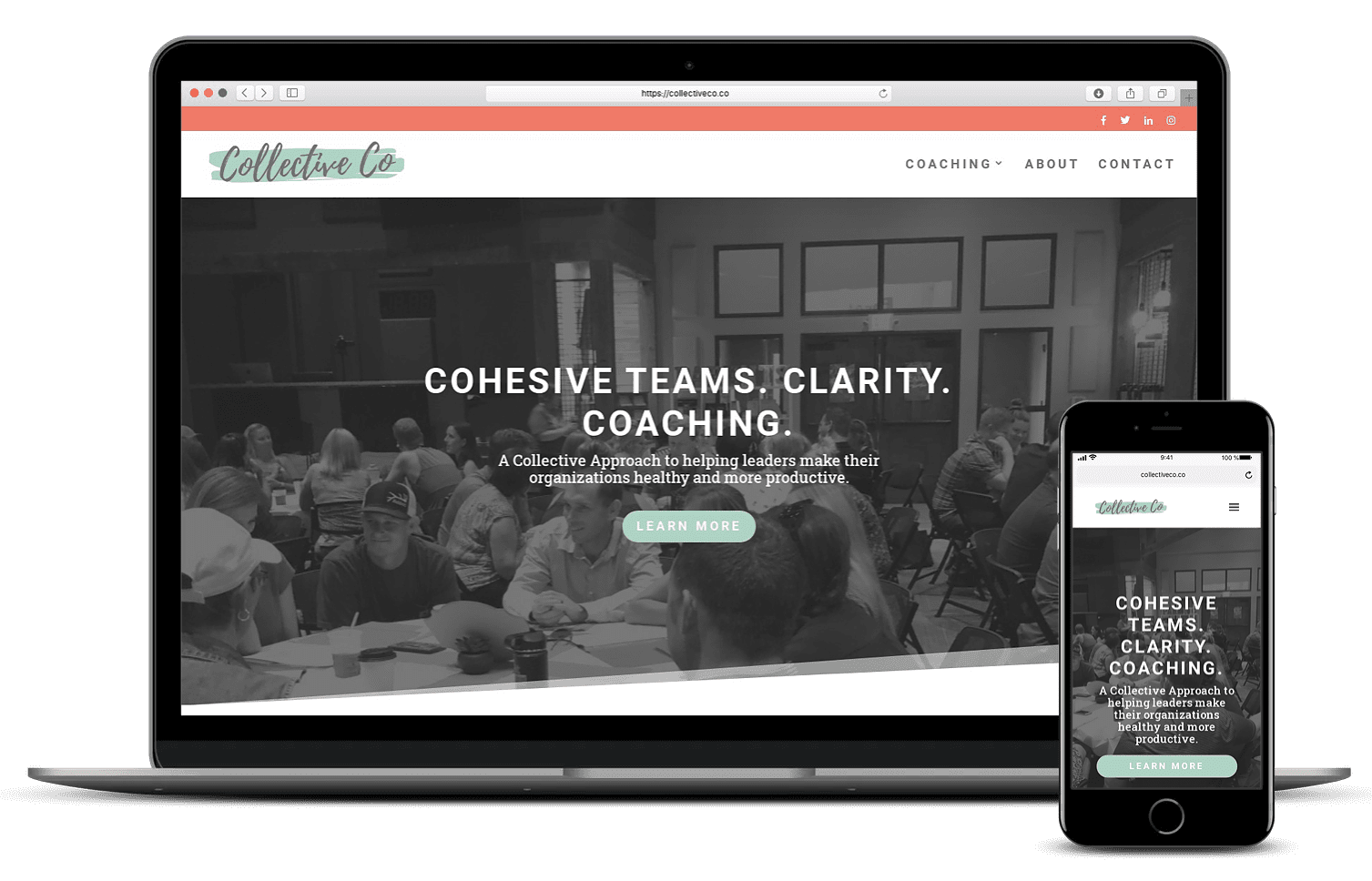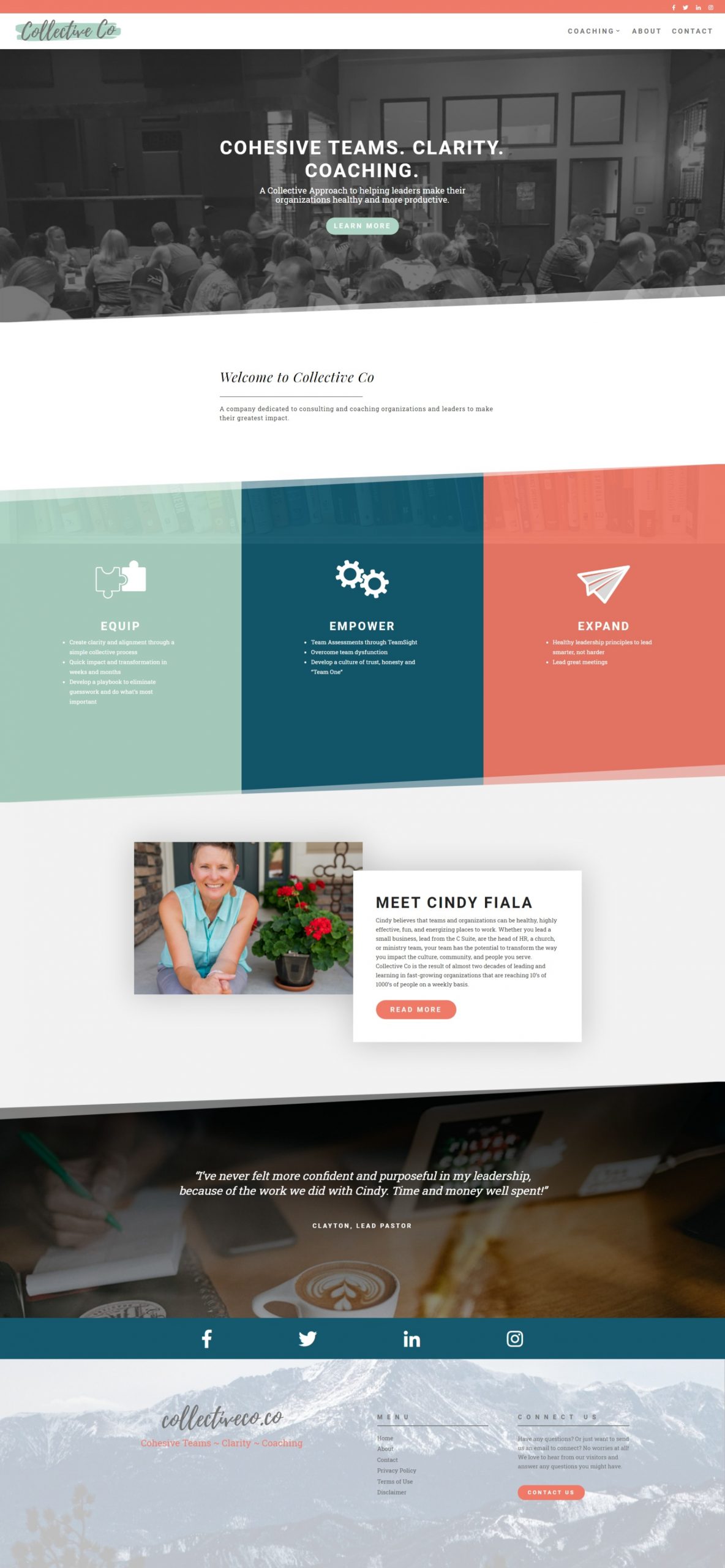 Collective Co. is ran by Cindy Fiala who is a wonderful consultant helping churches and business organize and run fluidly. The Collective Co website was a passion project for us where we simply wanted to give back to Cindy Fiala for all of the amazing work she does. Her website features a color rich palette with a little bit of class added to match her lovely personality.
Services
Custom Web Design
Mobile optimization
Wordpress Website
Social Media Integration
Custom Forms for Lead Generation
Does your website work for you?
Click get a quote to find out how we can help increase conversions.